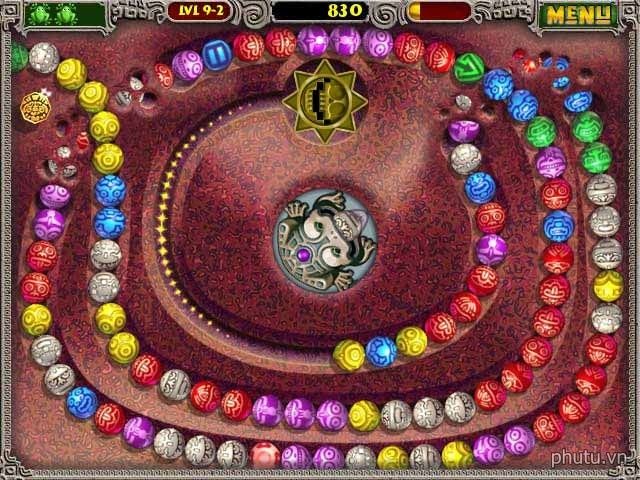 Tải game :
https://www.mediafire.com/?9pbsbe4i9w20bnf
Zuma Deluxe - is a fascinating hybrid of shooters in the style of the Maya, which requires both instant response and precise aiming movements, as well as intelligence, logic, ability to monitor the situation on the whole playing field. Intrigued? Then read on!
You control a cute frog, the mouth that appear colored balls. She sits in the center of the field on which prescribes an intricate curve chute leading to the hatch. This trough in the early levels of the chain rolled out balls, and your task - to shoot them before they reach the center of the field and fell into the manhole. The chain moves very quickly, and you need some time to train ...
Two game types: Adventure and Gauntlet (Survival). In the first - you move from one level to another, changing the terrain and gradually increasing variety of colors of beads. For every 50,000 points scored in getting an extra life. The essence of the second type - by selecting the arena, stay on it as long as possible until the amount and speed of balls increases from level to level ...
The game has 4 types of bonuses, from time to time appear directly on the ball: slow, reverse, and the explosion of sight. Look carefully for them - they will hold on for a while and disappear if you do not have time to get them to activate ... In scoring a lot and can contribute to the gold coin, recurring in the corners of the field. Try to get them the ball.